With a mission to improve safety and the well-being of homeless and forgotten youth ages 13-21, Sea Haven for Youth has been the sole organization providing a safe place for children in need in Horry County since 1980.
The organization's emergency shelter home provides 24-hour supervision by professional staff, and can provide temporary living space up to 21 days while providing academic assistance, with academics; guidance sessions as well as educational field trips.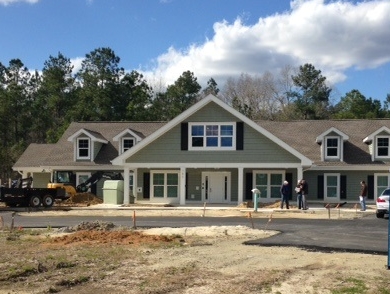 A new shelter is also under construction, which will eventually house 12 youth upon its opening. Transitional living and outreach program Project Lighthouse provides a safe, educational place forfocuses on students ages 16-21 in need of essentials like a valid ID cards, a shower and travel toiletry kittoiletries, counseling, as well as the opportunity to participate in cultural activities and internships and career opportunities. Sea Haven has also established a network of Safe Place locations throughout town, which allow homeless youth to access help immediately in their neighborhood.
Just over 10 years ago, Sea Haven for Youth set up an organizational endowment right here at Waccamaw Community Foundation. We're proud to partner with Sea Haven and other nonprofit organizations to support the good work happening right here in our community. To learn more about Sea Haven for Youth, please visit www.seahaveninc.com.