Tuesday, May 3rd, 12:00 a.m.-11:59 p.m.
This Lowcountry Giving Day, we want to celebrate the spirit of everyday philanthropy. By joining together, we can all leverage the power of giving to improve quality of life in our community.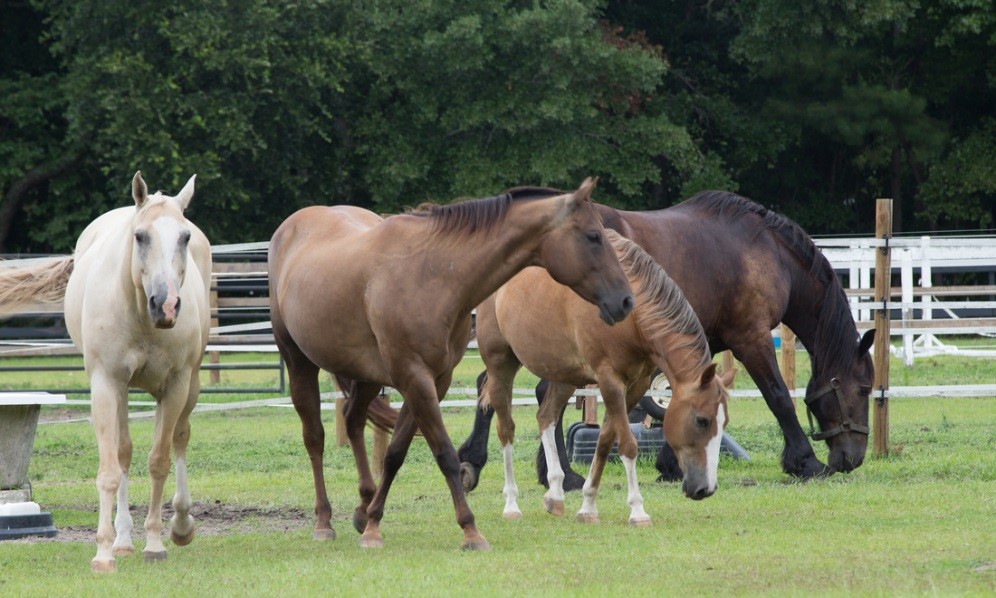 One way we celebrate philanthropy year-round is through the Waccamaw Community Trust, which provides grants to nonprofits in Horry and Georgetown Counties like Barnabas Horse Foundation on a quarterly basis. Through support from the Trust, Barnabas paid for the care of one therapy horse for an entire year, providing essential equine-assisted therapy for individuals recovering from trauma and abuse.
Consider making a gift to the Waccamaw Community Trust on Lowcountry Giving Day this May 3rd so that we can support the organizations and programs that, like Barnabas Horse Foundation, address the ever-changing needs of our community.
You can schedule your donation today – simply click the button above to get started, or visit www.lowcountrygivingday.org and search for "Waccamaw Community Foundation".
Together, we can build the Trust and grow a permanent source of funding for the organizations improving our region every day.
Visit text.gives/wcf to support the Waccamaw Community Trust at WCF. Check out the list below to see the local organizations participating in Lowcountry Giving Day 2016, and go to www.lowcountrygivingday.org to schedule your gift to any of these organizations today.

Local Organizations Participating in Lowcountry Giving Day 2016
A Father's Place
All 4 Paws
All Hands Volunteers
American Red Cross – Lowcountry SC Chapter
AMIkids Georgetown
Ayida Wedo Drummers Society
Baskervill Food Pantry
Belle W. Baruch Foundation
Bible Way Community Learning Center
Birthright of Georgetown
Black River United Way
Brookgreen Gardens
Carolina Master Chorale
Child Evangelism Fellowship of Greater Pee Dee
Children's Recovery Center
Coastal Animal Rescue
Coastal Carolina Council, Boy Scouts of America
Coastal Samaritan Counseling Center
The Cultural Council of Georgetown County
Family Justice Center of Georgetown County
Freedom Readers
Friends of Coastal South Carolina
Friends of the Kaminski House
Friends of the Waccamaw Library
Georgetown County Diabetes Core Group
Georgetown County Family YMCA
Georgetown County First Steps
Girl Scouts of Eastern South Carolina
Habitat For Humanity Georgetown County
Healthy Learners Georgetown
Helping Hands of Georgetown
Hope House of Myrtle Beach
Hugs For Horses Therapeutic Riding
Lowcountry Food Bank
McClellanville Arts Council
Miss Ruby's Kids
The Mitney Project
Murrells Inlet 2020
Neighbor To Neighbor
New Directions of Horry County
Optimism Preventive Mentoring and Services
Palmetto Works Community Development Corporation
Pawleys Island Lions Club
Pee Dee Community Project
The Salvation Army of Conway
The Salvation Army of Georgetown
Sea Haven, Inc.
Seacoast Artist Guild of South Carolina
Service Over Self
South Carolina Environmental Law Project
St. Andrew Catholic School
Students In The Word
Tara Hall Home for Boys
Teach My People
The Village Group
Tidelands Community Hospice Foundation
Waccamaw Community Foundation
Waccamaw Market Cooperative
Winyah Rivers Foundation