Based on studies from the Pew Research Center and Andre Bourque, this month's Waccamaw Wisdom focuses on changing trends in giving. Karen Minogue explains the giving trends of the Millennial generation, crowdfunding, and what it all means for philanthropy. Suggestions for future topics are always welcome at communications@mywcf.org.
Pew Research Center has been studying the Millennial generation for more than a decade now. In early 2018, the organization defined a Millennial as anyone born between 1981 and 1996 (ages 22–37 in 2018.)
Millennial trends
Millennials are sometimes chastised for being greedy and self-absorbed. Supposedly, this generation donates less and volunteers less for charitable causes than any other age group, despite being the largest U.S. demographic by age.
But it may depend where you're looking. According to Andre Bourque, Tech Evangelist Covering High Growth Trends, Millennials are the driving force behind a crowdfunding movement for everything from medical expenses, to memorials, to disaster relief, to social causes. Contributing an estimated $3 billion in 2014, according to another research firm, Massolution.
Where does all the money go?

While it is true that Millennials comprise only 11 percent of traditional charitable giving, they make up for it by contributing roughly 33 percent of donations on cause-based crowdfunding sites. Bourque reports that Millennials are a whopping three times more likely than Baby Boomers to donate to a crowdfunding campaign and 70 percent more likely than Gen Xers (the generation between Boomers and Millennials.)
So, what exactly is crowdfunding?
Simply put, crowdfunding is what it sounds like: a way to connect "crowds" to individuals, causes or movements that need to raise funds – sans middleman. Think GoFundMe. It could also be described as funding a specific project by raising many small amounts of money from a large number of people online.
The reason crowdfunding is Millennials' charitable channel

Crowdfunding fits when and why Millennials want to give. 8 out of 10 crowdfunding donations are made via mobile—most of them through social networks—combining two technologies that Millennials take to intuitively. By contrast, a majority of older generations say they still aren't comfortable donating through a smartphone or social network.
According to Bourque, Millennials:

Have distinct preferences for how they want to donate
Demand transparency and accountability with their contributions. With lower disposable incomes than older generations, they want to be certain their hard-earned dollars make a difference.
Want specifics about the people at the receiving-end of the donation chain. They expect their giving to be interactive, e.g. they want to see photos and videos of people who receive their support.
Are more likely than any other group to share a fundraiser's story. All that social media activity helps fundraisers gain more traction.
While the growth of crowdfunding overall has been impressive – 40 to 50 percent each year – crowdfunding for charitable causes is still in its early stage. Further improvements, especially in areas such as openness and transparency will help accelerate this growth.
We're here to help
Community foundations have one thing in common: uniting people from all walks of life who have the desire to make a difference in their community, no matter how they give. If you have a charitable idea or dream, share it with us. We are here to serve as your first resource for all things charitable in Horry and Georgetown counties. Bonus: giving to a fund at WCF is like giving to a crowdfunding campaign.
For example, WCF holds the Disaster Recovery Fund for Horry and Georgetown Counties, a fund for disaster relief in our region. Anyone can support this fund (or any other fund at Waccamaw Community Foundation) at any time with an online gift to help those affected by disaster in our region.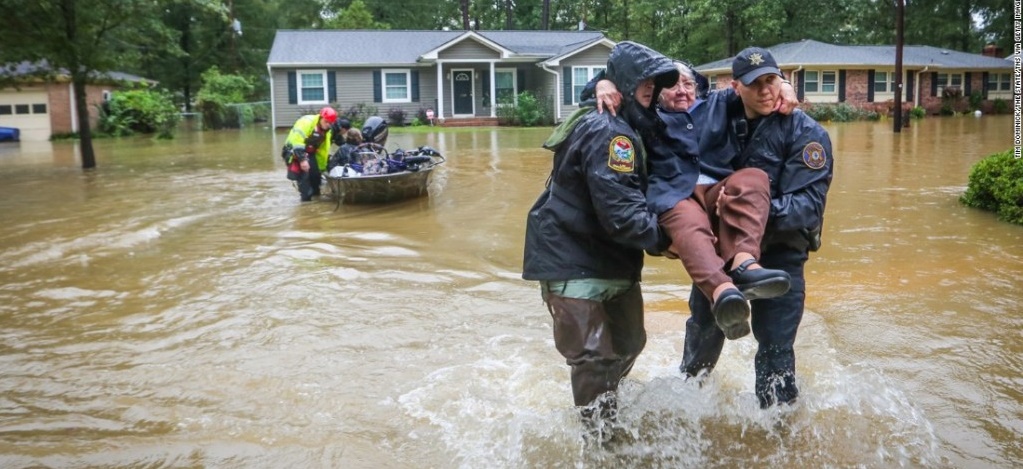 We were proud to help the Area Recovery Council of the Myrtle Beach Area Chamber of Commerce establish this fund in 2016 in response to devastation caused by Hurricane Matthew. This fund recently made a grant to Catholic Charities in support of their efforts to repair homes damaged by the lingering impact of this hurricane and historic flooding in our region over the past three years.
If you're interested in contributing to this fund, go to waccamawcf.org/give-now/ and designate your gift to the "Disaster Recovery Fund for Horry and Georgetown Counties."
Learn more
This blog does not provide legal or tax advice. Consult your independent attorney, accountant and tax advisor before implementing any financial, tax, or estate planning strategy.
Source: Andre Bourque, Are Millennials the Most Generous Generation?, Entrepreneur