Originally posted by The Post and Courier here.
NORTH MYRTLE BEACH — Waties Island, one of South Carolina's last remaining undeveloped barrier islands, has been the target of conservation efforts for decades and a recent land purchase through a donation by tech giant Google seeks to expand on that.
Just beyond locked gates at the end of Little River Neck Road sits a completely different world, set apart from the hi-rises and beach homes located miles away in Cherry Grove.
Land conservation group Open Space Institute, which recently purchased nearly 260 acres on the northern half of the 2.5-mile long island at an undisclosed price from long-time landowner Olivia Boyce-Abel, recently led The Post and Courier and various stakeholders on a rare land tour that few from the public have ever experienced.
Chris Crolley, owner of Coastal Expeditions, who was at the helm of his truck Oct. 13, pointed out the various trees and wildlife along the sandy path that eventually ends at the Atlantic Ocean, as he made the slow trek to the northern tip of the Grand Strand.
"I assumed that all was lost north of Georgetown," Crolley said. "The idea that there was a savable gem north of Myrtle Beach was not something that I was aware of."
After entering the first section of the barrier island owned by the Coastal Educational Foundation and used for research, Crolley explained that the area could easily be classified as a maritime forest, noting the Loblolly pine trees and Yaupon Hollys blanketing the path just as squirrels and birds looked down from their perch.
The view abruptly shifted a few minutes later as the forest scene suddenly changed over to a salt marsh landscape as Crolley's truck made its way up the private causeway.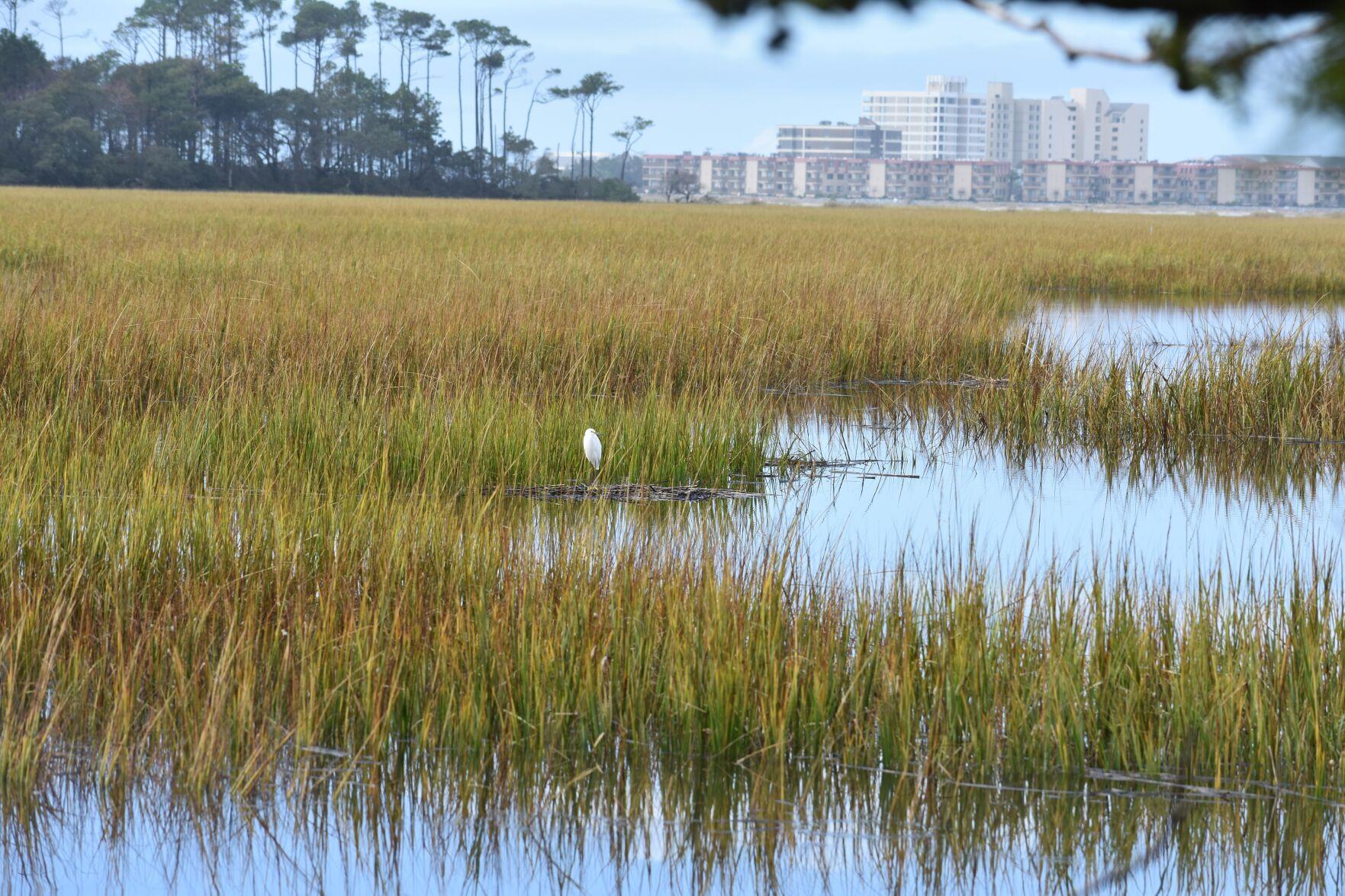 "You've got all of the things that thrive in the woods — wild turkeys, deer, owls — and suddenly you drop off into the salt marsh flat and you have a completely different dynamic," Crolley said. "All of a sudden, the mammal isn't a white-tail deer, it's an Atlantic bottled-nosed dolphin."
With views of nearby Cherry Grove on the right side of the truck and the marsh on the left, Nate Berry, OSI's senior vice president in South Carolina, explained what was about to happen as the tour approached the shore.
"The drive up in; this is something you are not going to experience many times in your life," Berry said. "Especially this next 20 seconds."
A few seconds later Crolley's truck crept over a tall sandy hill unveiling the nearly 3 miles of undisturbed beach, populated with only shorebirds looking for their next meal.
"I believe 670 miles due east is Bermuda," Crolley said.
After parking nearby and walking the remaining distance to OSI's 260 acres, Crolley noted that it was important to get the "anchor" of Waties Island locked down to preserve its unique ecosystem, which he said is similar to a semi-arid desert.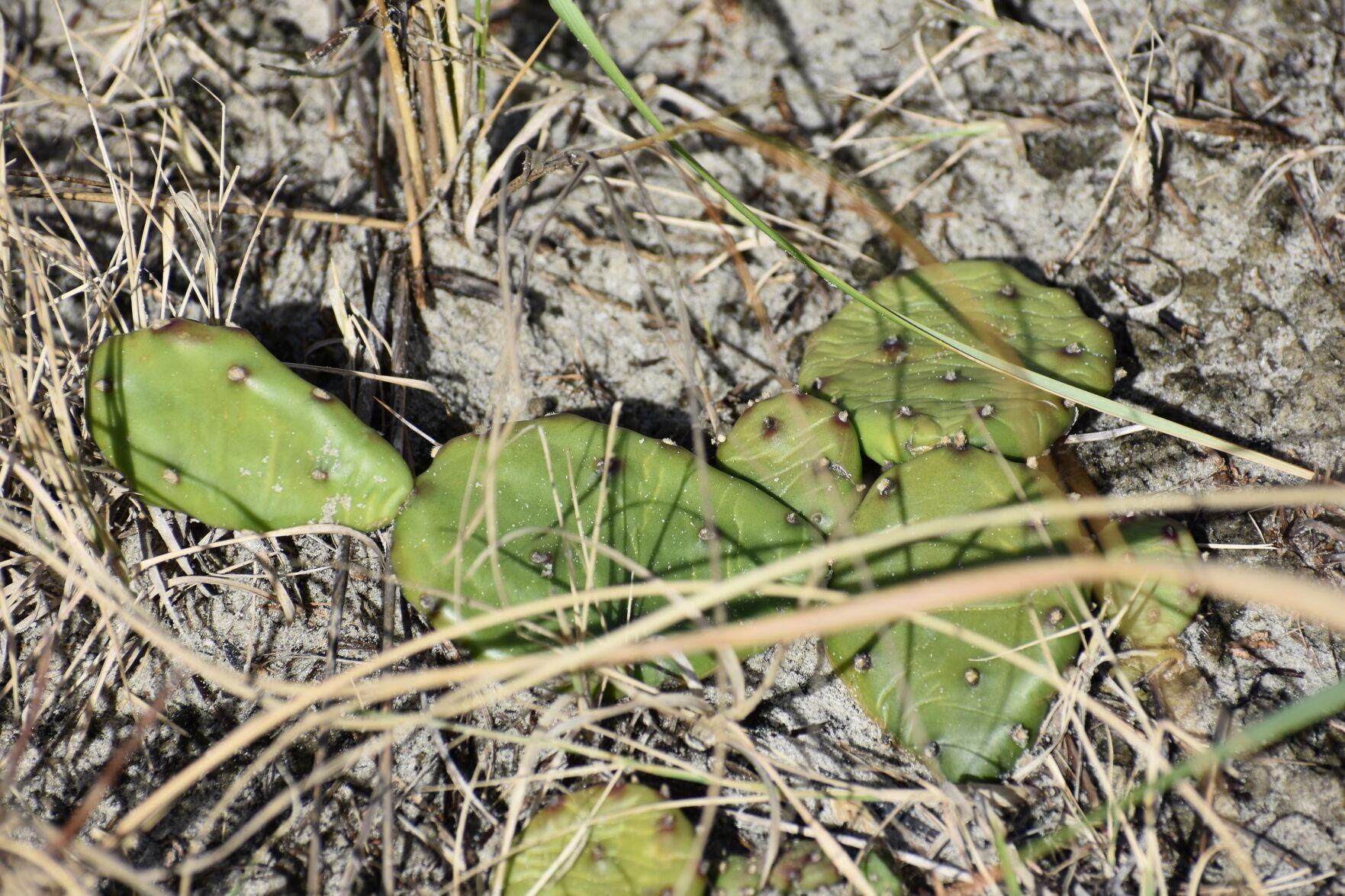 "I recognize trends," Crolley said, while standing on the landmark 30-foot-tall sand dune. "To have OSI acquire this property is amazing and inspirational, but that's what I've come to expect from their footprint throughout the Southeast. I've seen it before and I'm seeing it again."
Others have taken notice, including tech giant Google, which provided a $500,000 grant that will help ensure that Waties Island remains free from future development.
The gift was sent to Sustain SC — a nonprofit that aims to improve the state's economy and environment — for its newly formed Land and Water Action Fund.
OSI was selected to be the first recipient of the fund whose goal is to bring private sector dollars into South Carolina to leverage local, state and federal funds to protect its natural resources.
A public funding source, The South Carolina Conservation Bank awarded a $4 million reimbursable grant, to be paid back from other funding sources.
Google has invested $2.9 billion in South Carolina since opening a data center in Berkeley County in 2007, but SC Sustain officials said the tech giant wanted to make a significant contribution that would preserve a natural resource in the state.
"We have an incredible responsibility to preserve South Carolina's natural beauty and to foster sustainable growth as people from around the world are discovering all that our state has to offer and moving here," said Gov. Henry McMaster, who will make the announcement and present an award to Google Oct. 27 at the inaugural Sustainability Symposium hosted by Sustain SC in Columbia. "Sustain SC's Land and Water Action Fund is going to help us do that, and Waites Island is as deserving of a conservation project as we have in the state.
"I'm grateful for Google's investment in this project because it will inspire further investment and collaboration across our state in the future."
Local nonprofit Waccamaw Community Foundation additionally announced it is matching Google's gift with a $500,000 contribution to the conservation project.
OSI said it plans to hold onto the property until it can be transferred to the S.C. Department of Natural Resources to be eventually used as a Heritage Preserve.
A majority of Waties Island is owned by the Coastal Educational Foundation. The rest is owned by members of the Boyce family and Virginia-based Riverstone Properties, according to Berry.
The Waties Island land purchase by OSI comes at a time when developable acreage along the coast in the state's fastest-growing county is becoming rare, resulting in a recent construction boom that continues to push inland toward the northwestern parts of rural Horry County.
Once a quiet pit stop for vacationers headed to Myrtle Beach and parts south, the northern tip of the Grand Strand grew by one-third in the past decade, adding nearly 3,000 residents.
But the conservation group said they worked for years on a purchase agreement with Boyce-Abel to make sure that the tract — which not many from the public have seen from the ground — stays safe from developer's hands.
Berry said as the 260 acres eventually turn into a Heritage Preserve by DNR, OSI hopes to buy more land from the other landowners on Waties Island to protect it.
"They are certainly open to a conservation sale, we just have to find a lot of money," Berry said. "Hopefully in the not-too-distant future, we will figure out a way."
According to DNR Director Robert Boyles, 191 bird species have been documented on Waties Island, which is nearly half of all the bird species in the state. He said the reserve will provide an "oasis" for migratory birds, sea turtles and shorebirds.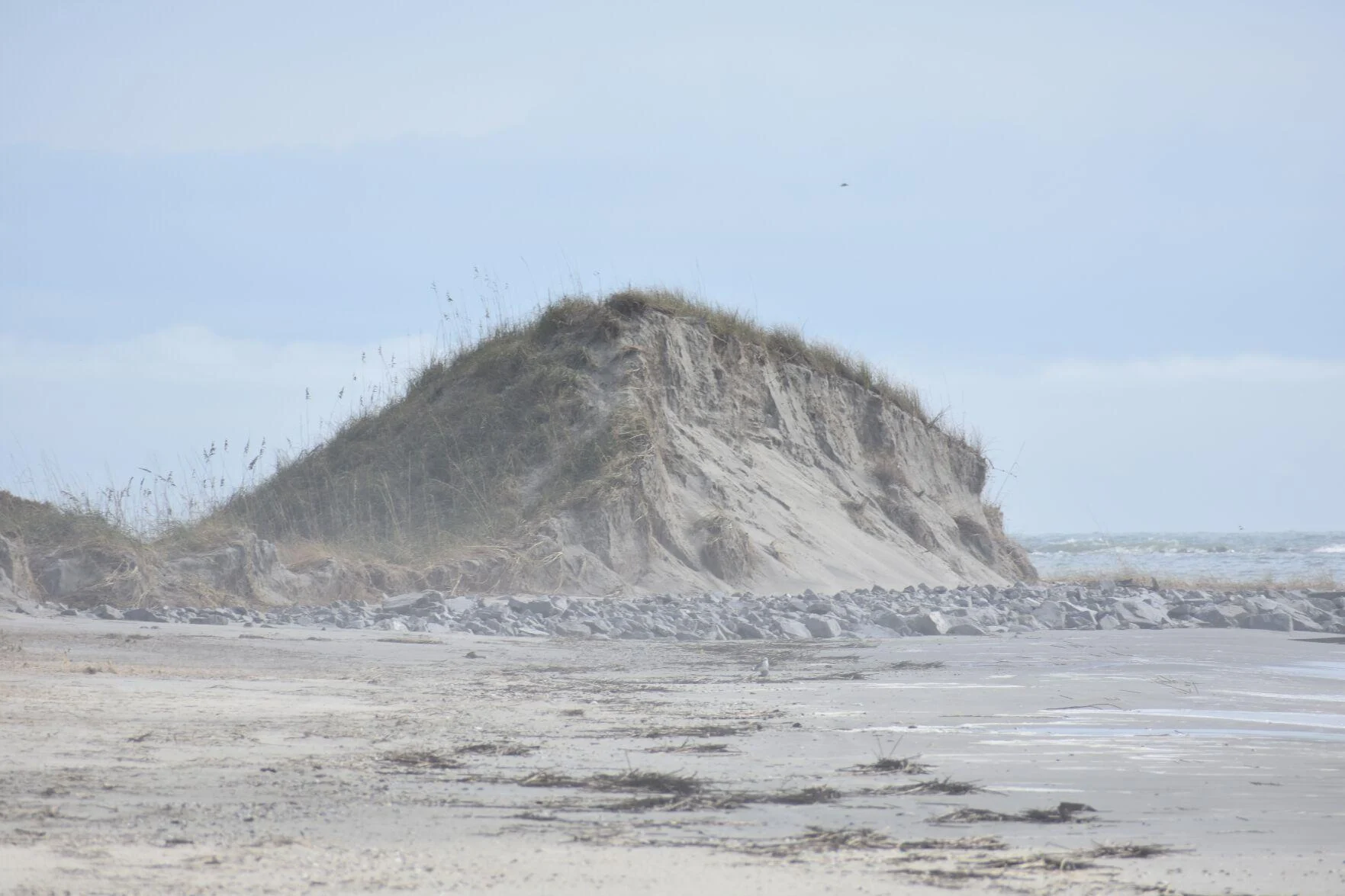 Sustain SC said with the establishment of the fund, the door for collaboration is open now and they welcome more private companies like Google to the table in an effort to preserve additional areas across the state.
"We are beyond grateful for the support launching this fund and hope it's just the beginning of something that will truly make a difference for future generations," said Ethel Bunch, Sustain SC's founder and CEO.